What is the best intermediate wakeboard 2024? It is the question that arises in your mind when you are switching from beginner to intermediate level. A wakeboard that gives you the right wake, allows easy maneuvering, and offers smooth landings is the best.
Other than these qualities, the best wakeboard for intermediate must be designed for this ability level specifically. It should be durable, lightweight, and also have a reasonable price tag.
Best Intermediate Wakeboards for 2023
Intermediate Wakeboard Reviews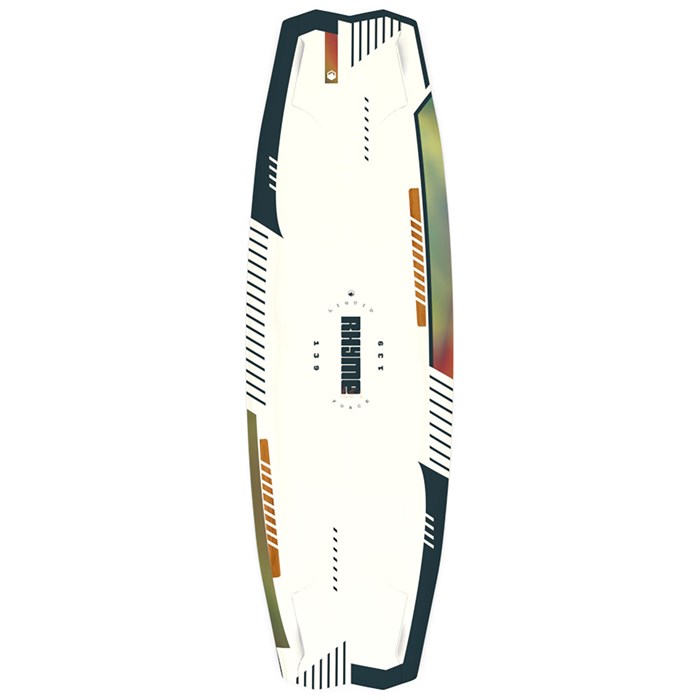 Speed, consistency, and maneuverability, Rhyme is made to boost your wake altogether.
Having an aggressive 3-stage rocker, this wakeboard has a flatter center curve that offers speed and advanced rail control. With the hyperbolic exit angle through the tip, the wake gets the super pop like no other. Its linear flex zone tip design makes the turn smoother.
Thanks to the triple concave bottom, an augmented lift is produced when you are riding and up. With that, you enjoy extra control with maneuverability. Furthermore, there are added mellow transitions on the water as concaved beveled rails give a softer rail at the middle of the board. Side by side, liquid rails offer bonus flex and sturdiness.
The special paulownia wood core is superb in flex and strength. Further, it also amplifies control and rebound so you can blindly trust the board's durability. The fiberglass laminates further improve the feel by giving it a unique feel and flex.
With its four-fin setup and amazing construction, this board is ready to give you the perfect wake whenever you want to without any disappointment.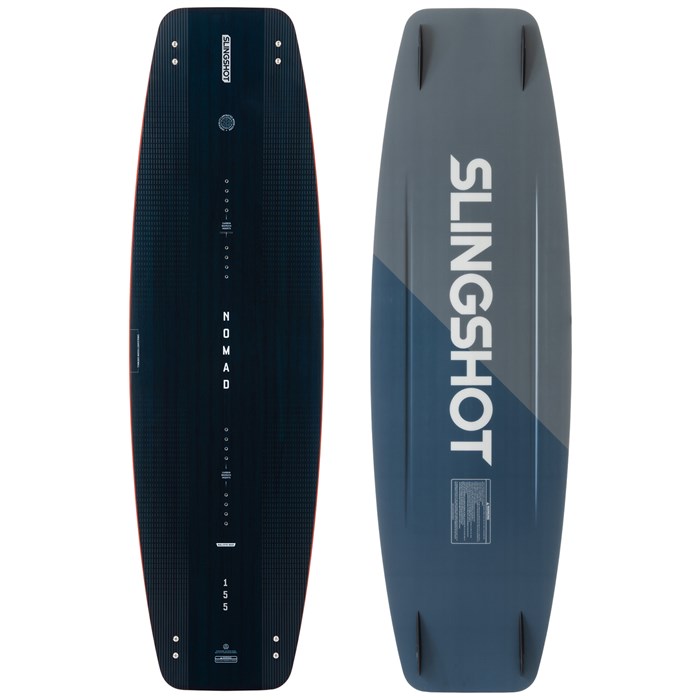 Having a thin wood core with a gigantic width waist, Slingshot Nomad is one of the best wakeboards to hold on to.
Offering a continuous rocker profile, this board has the best speed and lets you ride for long without any tiredness. The medium flex profile makes the board playful and adds fun to your riding. As for the hull, the belly channels provide stability and grip to the board while adding a tighter feel.
As with the special Singleshot fusion sidewalls, the rail is literally infused to the core of the board in a single shot. With this, the robustness is enhanced greatly. The flex is boosted with the vertically laminated wood core.
This board features a ballistic base – it has .7 mm of bulletproof protection between the surface and board. With the Ballistic certification, the durability becomes unquestionable. There are a total of 4 wake fins to add speed and control to the board.
Alongside, the carbon bedrock inserts are secured with carbon fiber that adds constant flex with super pull strength.
All in all, from one end to another, this board is a Slingshot marvel that can take your wake sky high.
Why settle on low when Relapse can keep you high with perfect features and ideal design!
The blended 3-stage rocker gives explosive vertical pop and amplifies the speed of the wake flawlessly. Performance is further improved with its gold-standard Biolite 3 core. It's the perfect Hyperlite core that is very lightweight but the durability is unmatchable.
Having layered glass construction further improves performance. The deck always produces the same pop without any compromise season after season. Additionally, the monocoque construction combines the bottom and top glass that intensifies durability and averts delamination. For enhancing feel and better control, it has a single concave base that channels water to the center of the board.
ABS is entered into the molded-in fin areas which additionally improves durability by perfecting those areas that are more prone to wear and tear. To give it a looser feel, fins are shaped with rounded tails.
Made for the intermediate to advanced players, you can trust this wakeboard to give you fun and performance side by side always.
—
4. Ronix RXT Blackout Technology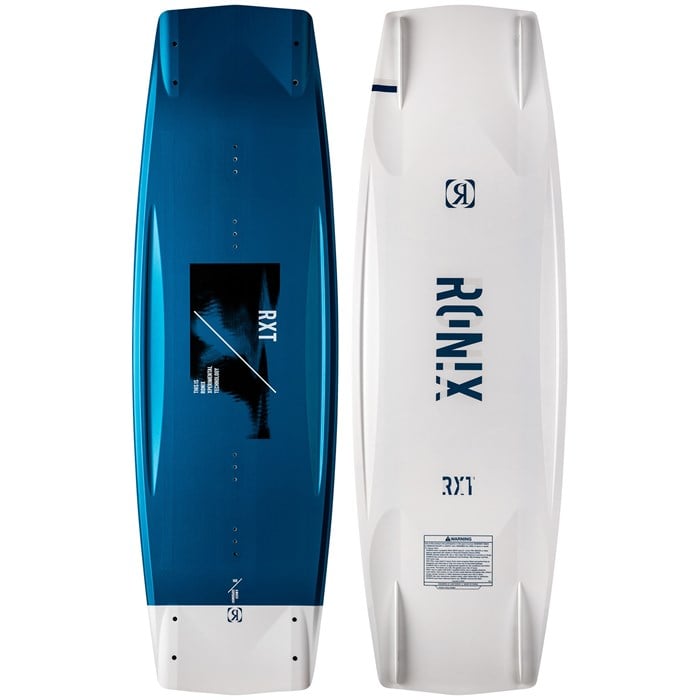 This black beauty is very light weighted and made to give you the best combination of feel and response.
It has a continuous rocker having an earlier arc with a mellower degree to give you the perfect wake every time. It makes the board more maneuverable and adds speed to the transitions.
Overall, this rocker type is made to give you smooth and consistent performance all the time.
For the flex, you get the number 10, with 10 instant energy and one stored energy. With its valuable instant energy, you enjoy a quick lift and the wake with mere efforts which makes wakeboarding more fun.
This wakeboard uses Ronix special blackout technology core which is their special and advanced core to give you the lightweight possible with the feeling that you desire. Altogether, this wakeboard is the true example of perfection.
---
5. Slingshot Native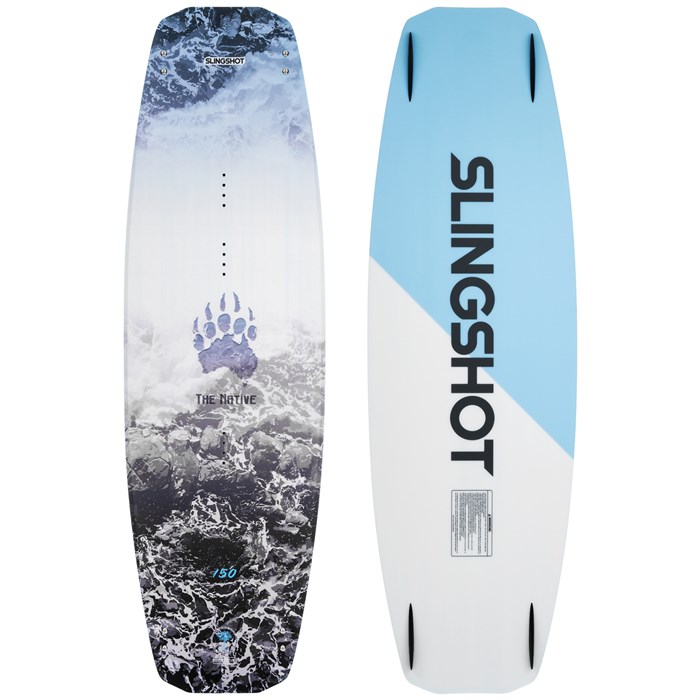 When you want construction flex and amazing stability, then this wakeboard is what you should go for.
It has a continuous rocker profile that gives it faster speed on the water. Also, thanks to its awesome construction, you can ride for hours without making your arm tired.
This wakeboard has subtle flex tips with softer lines and transitions. This sleek taper to narrower tips spread the flex throughout the board. You get 40% flex in the belly and 60% flex in the tips.
For the hull, you get an elliptical concave. It's like a reverse rocker running from one end to another which adds the feature that lets the board hold for longer. It keeps the board more floaty and gives smoother transitions.
Furthermore, the vertically laminated atomic wood core and the ballistic base make things further better. The base gives you bulletproof protection between the board and the surface. Overall, it is a complete package of fun and flavor.
---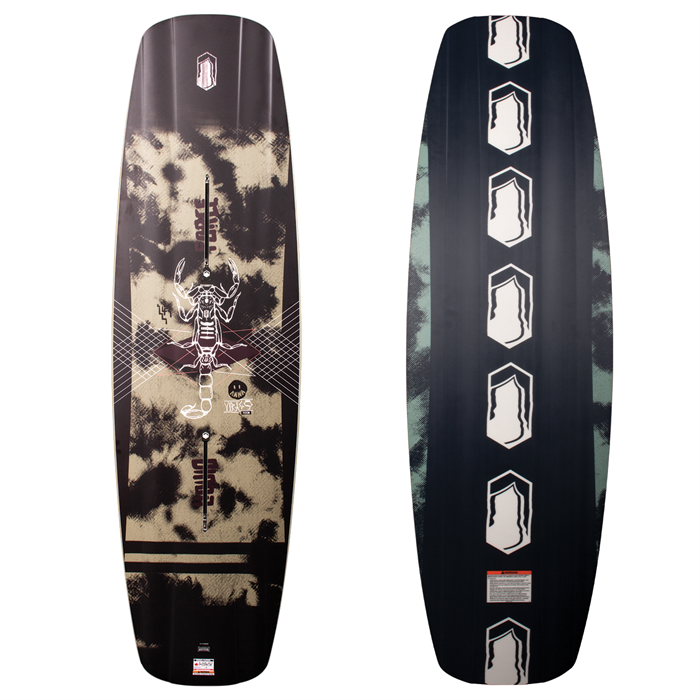 It is designed for women who are totally into this sports – it is for those who love wakeboarding.
This wakeboard lets you play smoothly and have the fun that you like. It has an aggressive continuous rocker ideal for transitions. It also allows you to maintain your maneuver for even longer. Its flex rating goes around 8 with 1 soft and 10 stiff.
To improve the performance more, it has beveled liquid rail sidewalls.
To give it the rightful strength, it has a full Paulownia wood profiled split-core and Triax glass laminate. The base is no less with LF exclusive grind base that adds durability and toughness.
It is a finless board with LF special FlexTrack system. On the whole, this wakeboard is a wonderful wakeboard to meet your wakeboarding needs.
---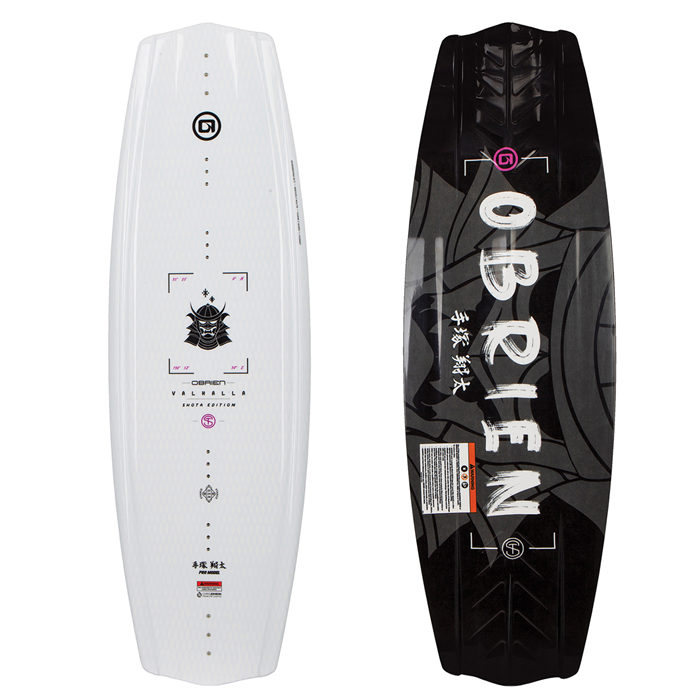 When you want something stronger yet highly responsive, then Shota Valhalla is the best you can get.
Featuring a progressive rocker, this wakeboard has a flatter rocker line between the bindings but it is uplifted at both ends of the rocker. This construction makes this rocker explosive and gives you high-power vertical pop.
For the hull, there's a Delta base. You get Chevron like channels shaped into the head and tail of the board that lowers drag and gives you a smoother wake. With its feather core, swing weight is highly reduced which gives you fuller control while maintaining maximum pop.
Additionally, with the 4 molded-in fins, the hold just feels right. Also, you get board top channeling that makes it easy to lock onto grabs. Overall, when you want to enjoy light weight and speed with flawless wake and smooth landing, this wakeboard is just the right option for you.
---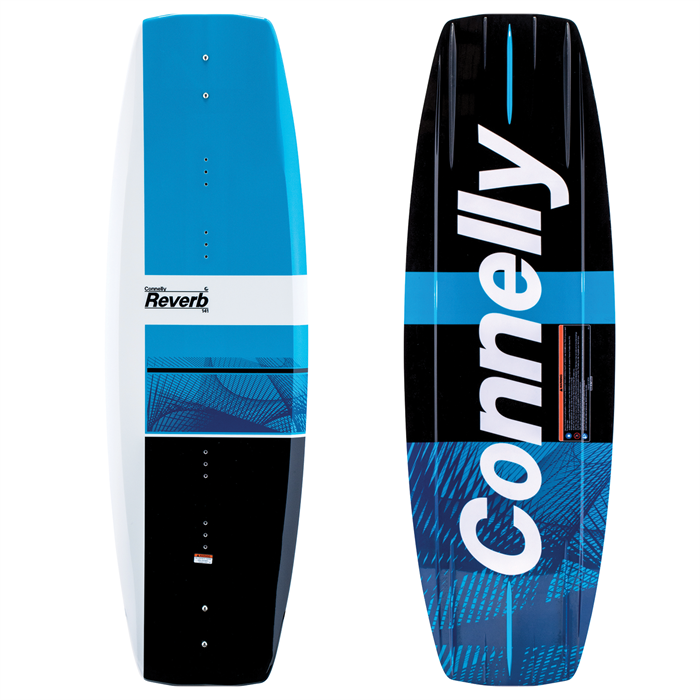 With explosive pop for a wake and guaranteed soft landing, this wakeboard is the best bargain for a super fun time.
Having a subtle 3-stage rocker you get the blended pop that is always smooth in performance. It is consistent with what it provides.
To give you maximum control, it has a deep center channel. The full spine hull displaces water in a way that allows smooth and soft landings. For the core, it has system 80. It is a light-density cell foam that is perfect for you no matter at which level you are.
The base is smorg. It's a laminated Nexus shell that is ideal in so many ways. It is UV protected, which means the sun couldn't harm the board. Also, it is very light weight with high durability. This wakeboard can last year after year.
This wakeboard meets all the needs of intermediate and advanced riders. All in all, it is one of the best you get in the market at this price.
What is an intermediate wakeboarder?
An intermediate wakeboarder is someone who has progressed beyond the beginner level and has developed some fundamental skills and techniques in wakeboarding.
At the intermediate level, a wakeboarder can typically ride in both directions, perform basic tricks such as jumps and grabs, and can carve effectively to create a smooth ride. Intermediate wakeboarders may also be able to ride switch stance, which means riding with the opposite foot forward.
Overall, intermediate wakeboarders have a good understanding of the sport and are comfortable on the water, but still have room for improvement and further development of their skills.
How do you unlock intermediate wakeboarding?
To unlock intermediate wakeboarding, it's important to focus on building a strong foundation of basic wakeboarding skills. Here are some steps you can take to progress to the intermediate level:
Master the basics: Before moving on to more advanced techniques, make sure you have a solid grasp of the fundamentals such as getting up, edging, and carving. Practice riding in both directions and maintaining a consistent speed.
Try new tricks: Start experimenting with basic tricks like jumps, grabs, and spins. Don't be afraid to fall or make mistakes, as this is a natural part of the learning process.
Work on your edging: To progress to the intermediate level, you'll need to be able to carve effectively and create a smooth ride. Practice your edging technique and work on maintaining a consistent edge throughout your ride.
Learn switch stance: Once you are comfortable riding in your regular stance, try learning to ride switch stance. This will help you develop more balance and control on the water.
Get coaching: Consider taking lessons or working with a coach to help you identify areas for improvement and develop a personalized training plan.
Remember, progress in wakeboarding takes time and practice, so be patient and persistent in your efforts to unlock intermediate wakeboarding.